It was Orientation Week at Virginia Tech, and a pivotal moment. It was not only my induction into the world of university, but also my re-integration into life "stateside."
My group's (stereotypically obnoxious) "Orientation Leader" instructed us to sit on some benches located just outside the Johnston Student Center. The other freshman immediately sought shade from the beaming July sun, but I found the seat where it shone the brightest. For me, its warmth was a welcomed comfort.
One-by-one, we were asked to answer the most dreaded question for any third-culture-kid (someone who grew up in a culture different from their parents).
As I waited for my fellow students to mumble their awkward answers, I debated. Should I say South Carolina? Because that's where I was born…but I moved when I was two. Or should I say North Carolina? I lived there for a bit, but didn't really live in one city for too long. What about Virginia? That's where my grandparents live now – and where my license says I'm from…
As I continued this internal debate, I doze in-and-out in order to listen to everyone's answers. I quickly realized that a majority of them had only lived in Virginia.
Every third-culture-kid reading this won't be surprised at what I said when all eyes turned to me.
I didn't mention moving around, or more importantly, that I lived in Saudi Arabia.
At my heart's discontent, I didn't mention the place I considered my home because I didn't want to deal with the questions, the comments, and the reactions. As a freshman in college, I didn't want to stand out. I just wanted to fit in – to be normal.
 Third-Culture-Kids and the lives they lead.
I often think back on that day, and all of the others when I avoided that question, or said the simpler answer. In certain situations I do tell people, but only within groups that I know will understand the life of an expatriate, and the youth of a third-culture-kid. Perhaps I'm underestimating people's ability to understand my life, but past experiences have proven that most of the time it's better to just avoid the topic altogether. Particularly if I want to avoid certain questions like, "Did they try to convert you?" as well as tense conversations with well-intentioned, yet wildly uninformed 'activists.' I've had a few heated exchanges with some unnamed students who tried to convince me that Saudi women weren't even allowed to read magazines, despite the fact that Sayidaty – a Saudi women's fashion magazine – has been published across the region since 1981. I have one at home with an article asking, "Do Saudis prefer bad boys?"
Being a third-culture-kid is incredibly rewarding, but also very lonely. Rewarding because you are given the opportunity to travel the world, expand your cultural knowledge, and develop tolerance rooted in personal experience. However, it is also lonely because your youth is filled with the loss of friends who "return home" or move elsewhere, and your adulthood is filled with a constant battle of unparalleled nostalgia for a "home" that was always impermanent, and never really yours. For many TCKs, there is always a series of shattering realizations. Like when they first left their home, and realized they would never return. Or when they moved back to their native country, and realized they just didn't quite fit in. Or when they realized that the idea of living in one place for more than a few years evokes an unexplainable, paralyzing fear.
My own experiences and reflections on these realizations have inspired me to explore the thoughts of others like me, either through informal conversations or formal interviews, like the ones conducted in this piece.
Life in the "Land of Sand" as told from different generations of expats.
This article portrays the lives of fourteen TCKs (out of thousands) from three different generations; the 1960s-1970s, the 1980s-1990s and the 2000s-2010s. This piece also sheds some light on a country generally associated with controversy, and mystery in the Western psyche. Often cheekily referred to as the "land of sand" by many TCKs that grew up there.
The map below shows the geographical location of the Kingdom of Saudi Arabia, which rests in the heart of the Middle East. Known as the "protector" of the two holiest cities in Islam – Mecca and Medina – this country is both economically and politically important. The cities where a majority of expatriates and third-culture-kids live is in the capital Riyadh, as well as Dhahran, Jubail, Jeddah, and Abha.
It's important to point out that the experiences of the TCKs examined in this piece vary wildly from those living and working in Saudi Arabia as domestic workers, construction workers, nannies, or as any other "blue-collar" job. The migrant rights violations in the country are well documented, and honestly, indefensible. In fact, the experiences of our parents who worked in the country are also different from our experiences as kids growing up there. My father, and many of his friends, could rant for hours about the kafala system for example. A visa-sponsorship system that our parents often battled with in order to retain some level of professional, and personal 'freedom.' But that's an article for a different day – one that I hope to write as well.
Instead, this article starts its journey in 1960s Saudi Arabia, with Nalini Raj. Nalini was a member of the early batch of third-culture-kids that moved to the "land of sand" along with their parents after large deposits of oil was discovered in the 1940s.
Nalini Raj (1969-1983)
My parents are from South India. Before my parents got married, my father worked for ARAMCO in Dhahran, Saudi Arabia in the early 1960s. Ads used to come in the newspaper in India saying there were jobs in Saudi. He married my Mother in 1966 and I was born in Al-Khobar (a city right outside of Dhahran) in 1969. Our family was based in Saudi till 1988, when my Dad retired and left for India.
We were the hand-full of Indian kids who studied in Dhahran Academy. We only had till grade 9 then, as the Saudi Arabian government did not want boys and girls together after that age. So all kids in our school had to leave the country after grade 9.
We lived two lives in Saudi Arabia. One was in the compound or school (both were typically how we would live in Canada), and another life outside. My Mom and I would have to dress very conservatively, and once I turned 12 I wore the black robe (abaaya) over my clothes. We didn't have to cover our faces however, just our heads and body. Men also weren't allowed to wear shorts in public. Television shows were censored and all magazines had huge black marker pens blacking out women's legs and bodies. Can you imagine getting your monthly reader's digest or national geographic in the mail, with half the pages covered in black marker?
Overall, I liked living in Saudi Arabia because I was privileged to have access to the American compounds, and also went to the best school there. My two best friends are still in touch with me today and we try to meet when we can. One is in the United States, and the other in India. The three of us grew up in Saudi and have a very strong connection as ABCDs.
Cameron Pollock (1970-1976)
My parents are from Ontario, Canada – we moved to Saudi Arabia because my dad was a professor of chemical engineering at the College of Petroleum and Minerals in Dhahran, now known as the University of Petroleum and Minerals. He later became Director of the Computer Center for the university.
When we first moved there, in 1970, no one even knew where we were going. By 1973, with the big OPEC oil crisis, everyone knew where Saudi Arabia was. Saudi Arabia has certainly established itself as a political force in the world since then.
We lived in university housing with families from the United States, Great Britain, Canada, and the Middle East. We went to school with kids from all over the world. I had classmates from Germany, England, Netherlands, Lebanon, and Egypt.
Even though we were sheltered from much of the controversy while living there, we did experience some of it. While I did not feel uncomfortable, my mother certainly did at times. She recounts times when she was uncomfortable with how she was treated. I also remember when I was in 7th grade, a good friend of mine – a Lebanese Christian – was caught downtown by the mutawwa (religious police) because his hair was too long. The group of men detained him and cut off much of his hair in public.
Lisa Hiserodt (1974-1981)
I lived in Saudi Arabia from 1974 through 1981, and spent third grade through eighth at Dhahran Academy. My family, after a one-year sabbatical in California, returned to Saudi for a couple more years while I was in boarding school in Massachusetts.
We lived in Dhahran, on the campus of the University of Petroleum and Minerals, which was quite different from the many walled compounds of companies like Halliburton.
The campus was large and included the university buildings, which were separated from the residential area by its location up on the jebels (mountains). There were many housing "compounds" though they were not individually closed off from one another, and were instead networked together by a series of paths and sidewalks.
The houses were university property of course, as was all of the furniture. Each piece was tagged with a small metal inventory number. The housing was for faculty only, and about half of whom were Saudi.
When we first moved to the Kingdom we lived in the town of Dammam (near Dhahran) on the first floor of an apartment building. There was a Saudi family living above and we would pass the women in their abaayas in the foyer. One day my mother, my siblings and I were invited to their apartment for a celebration. There were five or six women sitting on a carpet on the floor and we were invited to do the same. Music began to play and then an astonishing event occurred. A young woman, dressed in a see-through abaaya decorated lavishly in gold thread and sequins, appeared from behind a closed door and began to dance. She turned rhythmically and her arms undulated in a way I'd never seen before. Her face, and ours, was lit by her smile. She was so happy. The women cheered and clapped and seemed to say to us, "Isn't she beautiful?"
Marisa Paul (1981-1988)
I moved to Saudi in 1981, to Dhahran, and attended Dhahran Academy. In 1986, we relocated to Khamis Mushayt, south of Jiddah, and I attended Asir Academy before returning to the United States in 1988. We moved to Saudi so my father could support the F-15 Eagle fighter jet program with McDonnell Douglas (now Boeing). My father was American, from Boston, and my mother is a political science professor from Zamboanga, Philippines.
I didn't understand at that time how diverse and economically booming the region was (diverse as a result of foreign workers, professionals, and diplomats). I also had no idea as a child of the amazing turmoil the eastern provinces were experiencing before, during, and even after the Iraq-Iran war and the uprisings even in Saudi.
We had CCTV feeds of Western television shows that were taped on VHS and airmailed to each compound. You could tell when the religious police had gotten to the shipments. Hour long shows like Magnum PI or Riptide, that featured a lot of expository dialogue forefront of women in bikinis, were "edited" and truncated to a half hour. Sometimes it really was a shock who the perpetrator was since you missed about half the show!
Brian McCammon (1982-1985)
We moved to Dhahran in 1982 (from Louisville, Kentucky) because my father was promoted to manage the SABCO (Saudi Arabian Bechtel Company) office that oversaw the entire KSA construction for Bechtel.
As a student living in Saudi, I woke up around 6 a.m., got ready for school and walked to the buses that lined up inside our compound. Some of our buses looked like regular school buses, but not always painted that rich golden yellow like in the United States, but various other colors like navy blue, dark green, or maybe a lighter blue.
Going downtown was always fun to see all the bright lights, electronic stores, food places, music stores, photography stores, sporting goods stores and various jewelry stores that were sparkling with gold, silver and so many gems. It was always crowded at night since there was often nothing to do for many of the single foreign men so they ate out, shopped and walked around the city.
While many people (outsiders) saw living in Saudi as being like a prison or giving up so much of what they enjoyed at home, those who lived there appreciated all the new opportunities Saudi life gave them and also valued more of what we left behind.
Being in Saudi and having those experiences changed me because it opened my mind to so much of the world and other people. To attend a school with 50 different nationalities and to have so much diversity in teachers and friends made for an amazing time. To grow up, even for a short few years in a foreign country helps you learn to cope, tolerate, understand, appreciate and enjoy other people, cultures, traditions and ways of life.
Gizem Alper (1983-1988)
I am from Turkey. We moved to Dhahran due to the employment of my father, he is a professor in chemical engineering and he worked at the university there.
Expat life and Saudi life is completely different. I can easily say that I don't recall having a Saudi friend or neighbor or even interaction. All expats live in gated communities, referred to as compounds. It is a completely different world inside the compounds. Life is "normal" inside compounds…and it was so huge you had to drive to get from one place to another inside the compound.
Waseem Rahman (1983-1996)
I was born in Al-Khobar in 1983, and went to Dhahran Academy – the British stream – between 1990-1996. From 1996 onward, I went to boarding school in England, however, I returned to KSA at least once a year to visit my parents until they retired in 2013.
My parents are Bangladeshi, and moved to KSA in 1977, having trained and practiced in the United Kingdom, the Netherlands and Libya as doctors/professors.
From my perspective, people's misunderstandings of the Kingdom are the result of the "free world's" perpetual need for an arch-enemy.
Omar Hasan Khan (1985-2003)
I was actually born in Al-Khobar back in 1985. I grew up in Khobar and left in 2003 after completing high school. My parents are Pakistani and Indian, my dad moved to Saudi in 1983 after he saw an advert for a job in a Pakistani newspaper.
I attended a couple of private nurseries/preschools, which run by some Pakistani ladies in their compounds before I was enrolled in Dhahran Academy – British Stream (now Dhahran British Grammar School or DBGS) in Year 2 (Grade 1).
At that time, DBGS only went up till Year 9. The alternative for students was to either switch to the American education system and go to Dhahran Academy – the American stream – or if they wanted to continue with the British system, then they would either go to a boarding school in the United Kingdom, or attend St. Christopher's in Bahrain (since Bahrain is a 30-45 minute drive away from Khobar).
Luckily, by the end of Year 9, DBGS started their IGCSE program (Year 10-11), so I went back to that school. I was a part of their guinea pig batch for the program but it was a big step for the school. I believe they recently started the A-Levels (Advanced Level, Year 12-13) program as well.
It would be misleading to say that all expats live in compounds; but yes, a certain number do. At the end of the day, compounds are expensive so unless you're at a good position in your company or your company has great HR policies, you're more likely to live in an apartment or maybe even a villa – all rented of course.
Recently, I've moved back to Saudi. I worked for the same company in Pakistan so my move was an internal transfer. Life as a working adult in Saudi is different. It's not as much fun and games anymore and the lack of entertainment options starts hitting you. It's still a comfortable life. Plus I'm not living in a compound now. It isn't a country for the bachelor life, I can say that much!
Amanda Tolman (1992-1998)
My life, I must say has never really been boring. It's been one adventure after another. I lived in Riverside, California with my mother, father, and a half brother until I was the tender age of 8. My father worked for a company called Hughes Aircraft, later known as Raytheon. He worked as an engineer with the military, but not in the military.
In 1992, my father had just come home from a year-long single status business trip to Saudi Arabia, and finally my mother and I were about to join him.
I lived on quite a few compounds during my total stay in Saudi. I went to school at SAIS-R (Saudi Arabia International School-Riyadh). I was there till about half way through 5th grade. I had friends from across Europe, different parts of Asia, and the Middle East.  Half way through 5th grade, we moved to Dhahran. There I went to Dhahran Academy, and stayed till I graduated 8th grade. I had amazing teachers, very interactive, and you could tell they loved what they did. I had an amazing history teacher who got me interested in Archaeology. We even had an Archaeology club, with a little dig site and everything at school.
Life doesn't have one path to happiness. It's about finding your own path, what works for you, and also respecting others enough to find their own.  One of the main things I take away from my experience going to school there, is the values and respect we all had. Everyone had their own background, culture, and ideals, but despite all the differences as kids, we just cared about little stuff.
Mireille Najjar (1991-2009)
My parents are both originally from Lebanon, so I definitely consider myself Lebanese. We all carry the US passport, so we have the American nationality as well.
Living in Aramco as a student in general was very carefree, easygoing, and relaxing. I spent a lot of my time between school and extracurricular activities, including ballet, jazz, and piano.
My cousins also lived in Aramco at the time, so I would usually spend a lot of time with them at their house or walk around outside in the desert heat. We would spend a few hours at a nearby park, or hang out at the local snack bar for some late-night shawarmas. On weekends, I spent most of my time with family and friends, and on Fridays, it became the tradition for the whole family (relatives included) to eat at one of our favorite restaurants in Khobar (usually Chili's or Fuddruckers), have dessert at Cinnabon, then come back home and relax for a few hours before finishing up homework.
High school was a bit different – I spent most of my time between school and extracurricular activities during the week, and a lot of time with my friends during the weekend.
We either ended the night with late-night catch up sessions in our friends' backyards, or stopped by at a popular "hangout" spot called the Stud Rec to meet up with other Aramcons and returning students.
Saudi Arabia is definitely not what most people think – at least where I lived. I had the opportunity to grow up in a safe, sheltered environment that housed thousands of individuals from all over the world. The friends I made became my second family. Aramco is a community of expats; a melting pot of different cultures and traditions, and I had some of my favorite memories there growing up. I learned to grow and adapt and understand new cultures and ideas. From the outside, it's just a large, dusty city filled with palm trees and large buildings with signs on every one of them. You come across nicely paved roads, dusty cars, and people from all walks of life bumping into each other at the commissary or the dining hall. You turn your head and you see a familiar face, and you figure out ten minutes later that they used to go to school with you in the 5th grade. You come back for December break to discover that everyone is back home and ready to reunite again. You realize how much you miss it once you leave…even though you've been dying to leave for so long.
As a young Christian, Lebanese "Westernized" female, I definitely felt uncomfortable at times while living in the Kingdom. During prayer times, my friends and I would sometimes be stopped by the religious police, the Mutawwa, and be demanded to cover our hair. Sometimes, other locals would stop us on the streets or in the malls to cover our hair as well. After that happened a few times, I ended up wearing a black scarf around my neck "just in case" I would be stopped again. These were probably the only times I felt truly uncomfortable in my own skin – as a young female living in Saudi Arabia.
Osamah Mohammad Khan (1991-2016)
I was born and raised in a city called "Al-Khobar." During this span of 25 years, I have also lived in several other cities such as Al-Ahsa, Hafoof, Jubail, Dammam, Dhahran, Jeddah and Riyadh for a short period of time. For my high school, I went to Pakistani International School (PIS) in downtown Al-Khobar. To continue higher education, I was lucky enough to get enrolled in the top engineering university in the Middle East, King Fahd University of Petroleum and Minerals (KFUPM) in 2011.
My parents have Pakistani nationality and they were born and raised in Pakistan. My father is an academic person; he completed his education from Pakistan and came to Saudi Arabia as an instructor at KFUPM.
I was born and raised here so I do not really see the changes, which other expatriates may have experienced. As of discussing with my friends who moved to Saudi Arabia after the age of 10, said that they found life very peaceful and safe here in the kingdom. Most of them gave a religious reason that practicing religion is very easy over here than in their original native countries.
Mahrouz Choudhary (1993-2011)
I was born in Al Khobar, Saudi Arabia and lived there my whole life where I attended Dhahran Elementary Middle School and Dhahran High School, roughly a 10-minute drive from Al Khobar. My father has been running a leading contracting company in the Eastern Province since 1989 so I was there because of my dad's business. I am originally from Faisalabad, Pakistan.
I would really like the readers of your magazine to know that there is more to Saudi Arabia that meets the eye – it is not a bad place at all to grow up, and it is good for your child's formative years to grow up in a society which is composed of many international people so as to introduce them to different cultures and beliefs in a responsible environment. Unfortunately, the country gets a bad reputation by the media because it is more reclusive than its GCC neighbors although the highest standard of living is actually in Saudi Arabia.
Camree Engman (1998-2009)
I lived in Dhahran for 11 years, on the Dhahran Saudi ARAMCO compound. I attended Dhahran Elementary and Dhahran Jr. High schools on my compound until 9th grade, and then attended Dhahran High School off my compound.
When I was 7 years old my Dad was looking for a new job that fit certain requirements. He found an ad for a position working for ARAMCO in Saudi Arabia. It was exactly what our family needed at the time and he took it. My family is American and neither of my parents had ever lived outside of the U.S. The move was a surprise to them, and to all my extended my family, but it turned out to be an adventure we wouldn't have traded for anything.
I would like to share with those not familiar with the country that the media-propelled stereotypes, like any other media-propelled stereotype, are inaccurate. The people, the food, the customs, the language, and the country itself is beautiful and fascinating. I loved my childhood there and I would not trade it. Living there has taught me above all, acceptance and tolerance. Saudi Arabia is a huge melting pot with residents from all countries around the globe. This gave me the opportunity to learn about all different countries, cultures, religions and ways of life in a way that I feel I could not have anywhere else.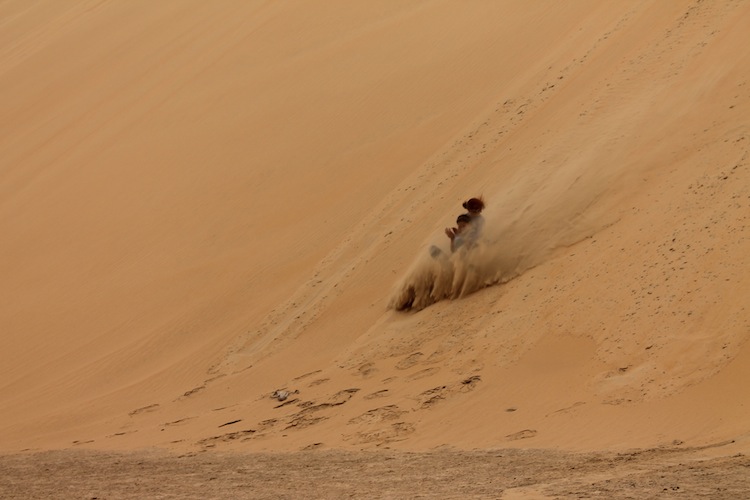 There were a few times I did feel a little uncomfortable. For example, a compound not too far from mine had a shooting years ago. This was a rare occasion however and I usually felt very safe and well protected. I think it is important for people to understand that despite the media's portrayal of Saudi Arabia and Muslims, they are generally loving and friendly people. Terrorist groups have given Muslims and Arabs in general a bad name, however these radical groups are no more representative of Arabs or of Islam than the KKK is representative of Christianity.
James Longstaff (2000-2010)
I lived in Dhahran Saudi Arabia on the Saudi ARAMCO compound. I went to the Saudi ARAMCO schools in Dhahran from third grade to ninth grade, and then finished high school at Dhahran High School, also known at the Academy.
My dad got a job with an oil company as a Chemical Engineer. My father is American from Utah and my mother is Tongan, although she is a US citizen now. My family doesn't have a long history in the United States. My dad's parents are from Europe (France and England), and my mom came to the US with her family in the 1960's or 1970's.
When IKEA came to my town (yes it took a little while for that to happen), I remember shopping and seeing Saudi men and women looking at furniture. Since they were looking for furniture, I would imagine how they would take their Bjursta and their Lugnvik home and enjoy it. I like this memory so much because it is such a regular thing in the West. When we hear something on the Middle East in the news we don't hear of families buying furniture at IKEA.
Saudi Arabia doesn't share the same history as we do, so the ideologies that shape their lifestyle are different than the ones we live by here in the West. However, Saudis are very family-oriented and love their friends, just like people in the West do.
Victoria Heath — aka. Me (2002-2010)
I moved to Saudi Arabia with my brother and my dad when I was in sixth grade – first to Khamis Mushayt near Abha, and then to Dhahran for high school. My dad, an ex-U.S. Airman, worked on the F-15 outfit like many other former military guys in the country.
I think each individual that I interviewed for the piece has already said the things I would about Saudi Arabia, so I'll just end this article by leaving you with the main lesson I've learned living abroad, and traveling:
Normal is relative. Go find your normal.