BY: JOHNATHAN MOSS
Photos: Jakub Polomski
Rolling in a 4×4 SUV through the jagged coastline beside fields of lava, over rushing riverbeds, and beneath cascading waterfalls photographer Jakub Polomski fell in love with Iceland. Travelling over 4,000 km he experienced an infinite variety of landscapes from snowscape-thermal springs to volcanoes, and found himself getting lost in reflections of whitecapped mountains painted on cobalt lakes.
Here, the weather shifts as drastically as its geography, where in a moment's notice the skies will open up and rain will scatter mist across green fjords. Yet Polomski recommends you keep your camera on hand, for as quick as the clouds encircle, sunlight will poke its warm hands through the dispersing cumulonimbus and cast golden rays across the land.
Polomski writes that the staggering diversity of the land is "like training camp for a landscape photographer" and from the look of his photos if Ansel Adams was into landscape porn, these photos of Iceland would probably have been the favourite item in his spank bank.
Prints will be available soon, be sure to contact Polomski for more details.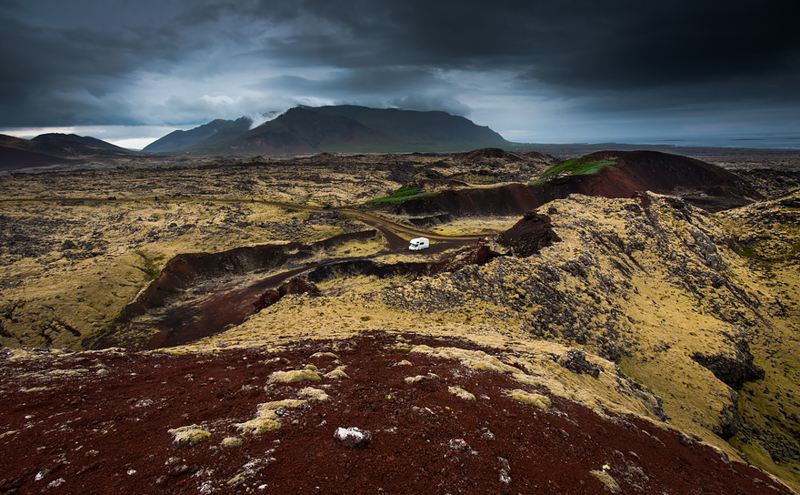 Image sources: boredpanda.com