BY: THE PLAID ZEBRA
I was born in a small Saskatchewan town of less than 5,000 people—a town in which a portion of my family still resides. Even though I grew up in a larger city, and eventually moved to Toronto, I still have a soft spot for this small town. It's the place where I first learned to ride a bike: a shiny, pink, Beauty and the Beast one with tassels. It's the place I spend every single Christmas, surrounded by family, watching the perfect fluffy snowflakes fall onto the big Saskatchewan yards, while my friends Nat and Bing sing me into an eggnog-induced coma. It's a place where everybody knows everybody and your neighbours are your best friends. It's the place that comes to mind when I hear the word "home".

Unfortunately, the charming community life of the small town is dwindling. Small Canadian towns are shrinking in population due to a number of factors: amalgamation, outsourced manufacturing, young people fleeing to urban centres for work, and older people leaving to find comforts in their retirement years. Because of this, many small towns have turned to a new idea that involves giving away land for free, or for a small fee. The aim is to grow and revive existing towns instead of building entirely new ones.
Tegan Wong-Daugherty and her husband are two people who have jumped on the cheap land bandwagon. After the search for the perfect town to raise their children produced few results, they decided to build their own town. They bought 130 acres of land in New Brunswick for $130,000, where they built a house and began giving the rest of the land away.
Right now, there are nine different communities currently offering land for $10 or less to those who are willing to put down roots. One such community is Pipestone in Manitoba, which is selling plots of land for $10. However, the land does have a few strings attached. A home has to be built on the land within one year, and a $1,000 down payment is required – the other $990 is returned once the house is built.
Chad and Danielle Hack moved to a bigger home in the town Reston Manitoba because of the low-cost
Photocredit: Michelle Siu (Macleans)
In addition to cheap land, Pipestone also offers tax incentives to encourage new residents—$6,000 for building a new home, $4,000 for buying an existing home and $32,000 for opening a business.
The cheap land deal hopes to bring back towns that are on the brink of collapsing—the very threat that faces most small Canadian towns. Currently, 81 per cent of Canadians live in urban areas. That number increases by 1.22% annually—one of the highest rates in the developed world. Woodrow, Saskatchewan, was already very small with a population of only 400, but currently that number sits at an even smaller number: 5.
Cheap land is proving to be an effective way to grow and revive existing towns. For example, the town of Mundare, Alberta had existing commercial lots for sale for years before the town council decided to sell them for a dollar. Since then, a real estate office and daycare have been built and the population is growing.
Anyone who has ever lived in a small town before will tell you about the importance of community. People are friendlier, chattier, and generally boast pride for the towns where they plant their roots and raise their families. Giving away land for next to nothing will hopefully grow existing populations and revive the small communities of Canada—the places that signify home.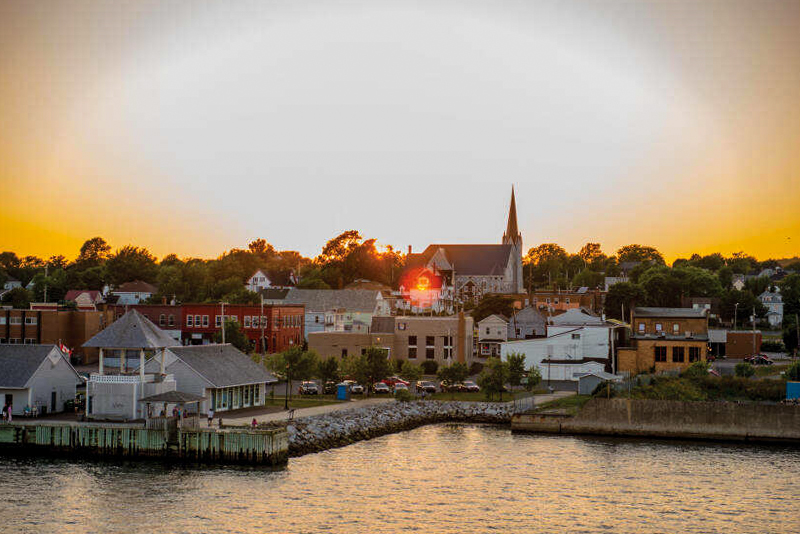 Sources:  pichost.me,  pixabay.com,  macleans.ca,  outpostmagazine.com