BY: TYLER FYFE
Cory Richards is not your typical high school dropout. He was nearly homeless when he decided to use photography to educate himself .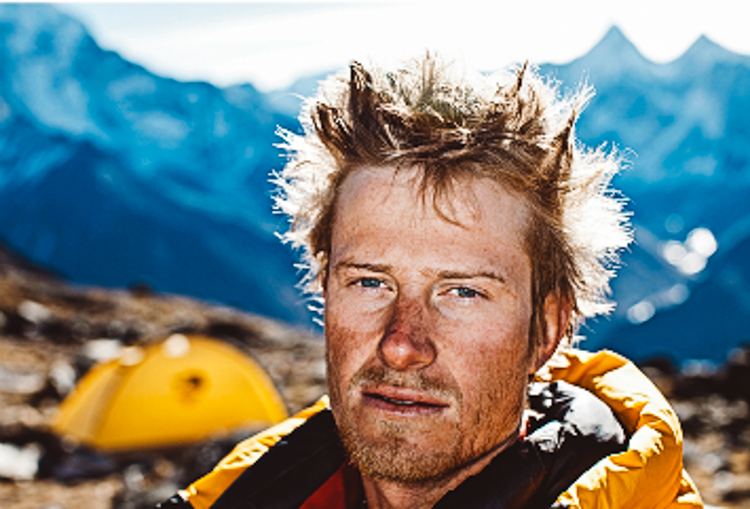 So far he has been to all seven continents, witnessed Polar bears standing on the last piece of ice on the Eurasian continent.
photo by: Cory Richards
And the sun recede over the peaks of some of the world's most beautiful mountains.
It all began when he found himself over 8,000 metres above sea-level on one of the most treacherous peaks in the Himalayas.
When he was in the middle of his descent, an avalanche charged the jagged rock face nearly killing him and two others on his expedition.
So Cory did something that wouldn't occur to most people after narrowly surviving a brush with death… he took a selfie.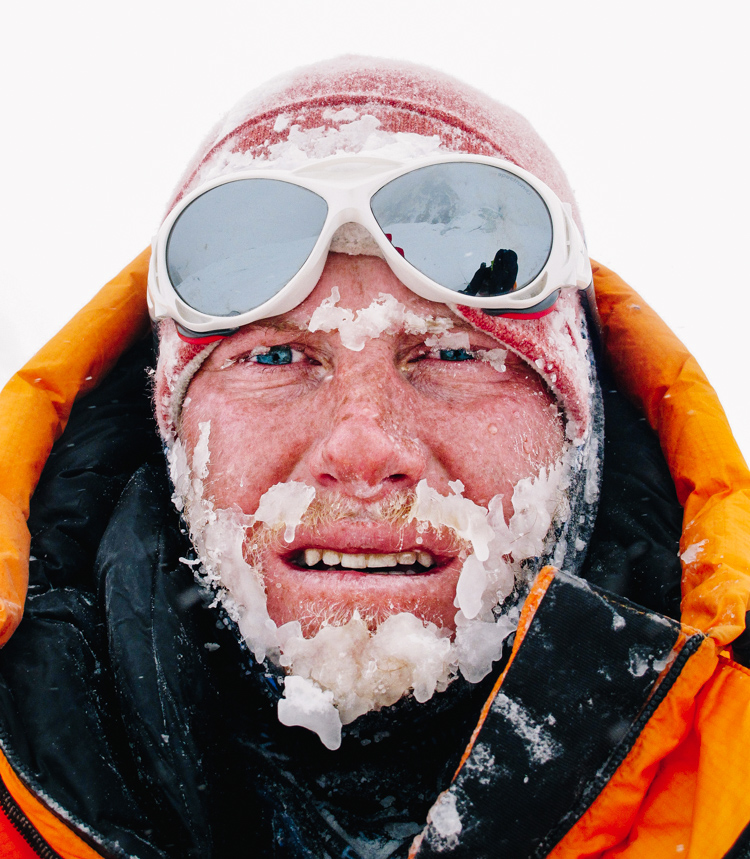 photo by: Cory Richards  
The photo ended up on the front page of National Geographic and catapulted his career. But for Cory, the selfie wasn't about becoming famous. It was his way of coping with the stress of almost dying.
  photo by: Cory Richards
As he puts it, the experience "dramatically pushed my life in a direction of telling that larger story of what it means to hurt, what it means to triumph and what it means to be human."
Since the accident Cory has aimed to capture the soul of exploration.
photo by: Cory Richards
 His assignments for Nat Geo and The New York Times have taken him to the sun-baked Botswana wilderness.
photo by: Cory Richards
The ancient Buddhist temples of Myanmar.
photo by: Cory Richards  
And to the melting glaciers of the Russian Arctic.
Cory says "It doesn't matter if I can't feel my fingers, it doesn't matter if my face is being sandblasted. What matters is that someone else can feel that by looking at a picture."
After dancing with catastrophe, Cory realized that accepting death is the key to living.
photo by: Cory Richards
When Brooklyn based documentary filmmaker's Blue Chalk caught wind of Cory's story, they knew it had to be preserved.
Sources: instagram.com,  coryrichards.com,  chrisguillebeau.com,  hunzaguidespakistan.com,  ukclimbing.com,  nationalgeographic.com